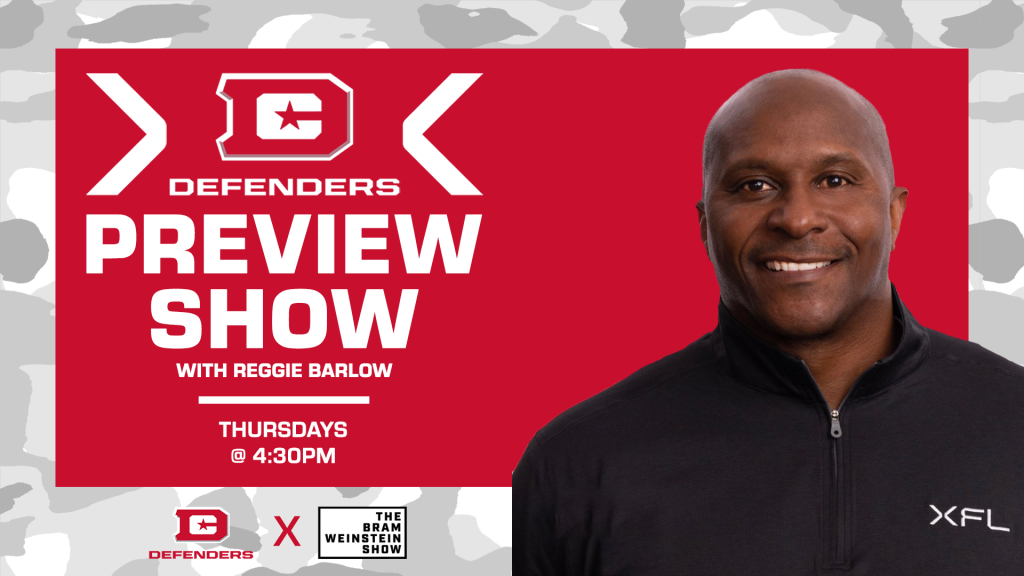 Tune in Thursdays at 4:30pm as Bram Weinstein is joined every week by DC Defenders Head Coach Reggie Barlow for the DC Defenders Preview Show.
ESPN 630 DC has partnered with with the DC Defenders to produce a show that is tailor-made for every XFL fan. Listen every week as Coach Barlow recaps every game, while breaking down the Defenders' upcoming opponent – all season long.
To listen to the DC Defenders Preview Show, tune in live at ESPN630DC.com or the ESPN 630 AM app.
---
DC Defenders D'Eriq King joined the show to discuss the Defenders upcoming championship game against Arlington on Saturday night. King told us about the growth of this club throughout the season, using the underdog mentality to their advantage, and what winning a championship at this level would mean to him and his teammates. The Bram…… MORE