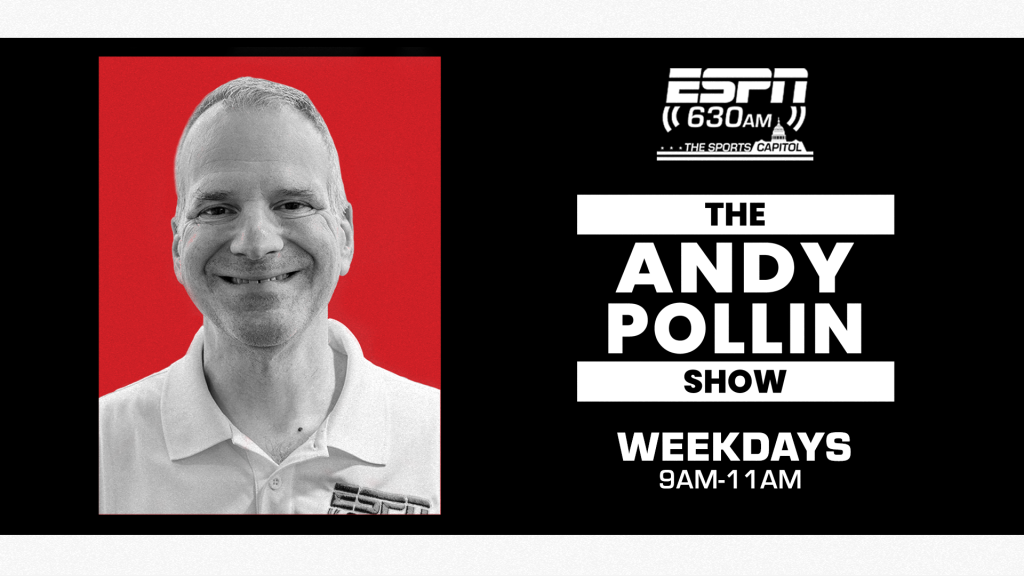 ---
Andy begins with the firing of Jack Del Rio and Ron Rivera's comments on it from his last presser. Breaking news of David Tepper's firing of Frank Reich as HC of the Panthers, and Scott Hanson's brave effort on the Redzone Channel yesterday. More Commanders, plus Alex Smith's rebuttal to Tom Brady…… MORE
---
Andy Pollin was talking sports on the radio before the sports talk format was invented. In fact, he helped invent it in New York and later helped launch two more sports talk stations in his hometown of Washington, DC. As one of the original hires of ESPN 630, Andy continues to deliver local morning drive updates on ESPN's morning show as well as hosting various shows plus specialty programming. Weekdays at 9am – 11am ET. on ESPN 630 AM and the ESPN 630 app.
Andy got his start in Beaumont, Texas in 1978 and made his way through San Antonio, Dallas and back home to Washington to work for United Press International's radio network. In 1987, Andy was hired as one of the original staffers for WFAN, the nation's first all sports radio station. As the morning drive sports news anchor, he worked on shows that were hosted by Greg Gumbel, Jim Lampley and later Don Imus.
In 1992, Andy returned to Washington as Sports Director for WTEM, DC's first all sports station. His 25 year run there included 15 years of co hosting afternoon drive with Steve Czaban and 14 years as Tony Kornheiser's sidekick both locally and on the ESPN Radio Network, where he also spent six years co-hosting weekend shows with Mel Kiper Jr.