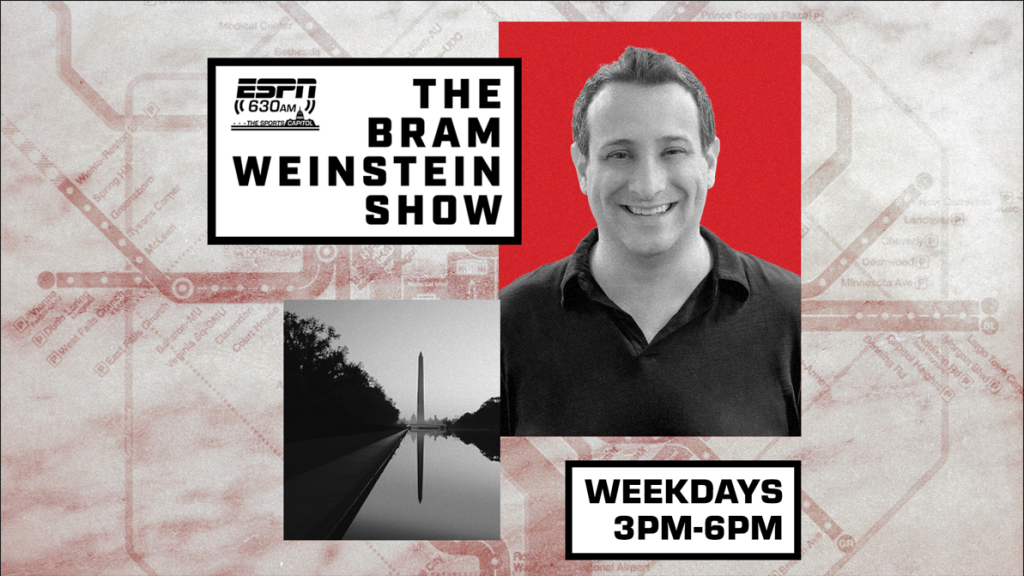 ---
Bram and Callow start the show recapping last night's Eagles/Vikings game and the sloppy play of both teams. Plus, the Eagles are 2-0 in spite of not looking nearly as good as last year – why that's going to be a problem.
(28:31) A first preview of the Commanders/Broncos game, why Bram is feeling better about the Commanders heading into the weekend than earlier in the week.
(40:47) College Football Preview
(47:08) Bram and John Keim's weekly chat on the Commanders: What to expect from Chase Young's first game back, can the OL and Sam Howell get on the same page, what more can the offense do and more.
(1:10:53) Bram is joined by Denver radio host Brandon Krisztal to tell us about how Sean PAyton's tenure has gone so far, the play of Russell Wilson and how they lost the Raiders.
(1:21:21) NFL Week 2 picks
The Bram Weinstein Show Live Weekdays: 3:00pm-6:00pm EST
Listen Live: ESPN 630 App | Sportscapitoldc.com | ESPN 630 AM
Podcast: Apple | Google Podcasts | Spotify | Amazon
Twitter: @RealBramW | @Mike_Callow | @ESPN630DC… MORE
---
Bram Weinstein is a native Washingtonian who has spent more than a decade covering DC sports as a reporter and talk show host, including eight years as a Washington Football Team beat reporter. In addition, he spent seven years as an anchor at ESPN. For anything and everything DC sports, tune in to Bram every weekday at 3pm – 6pm ET. on ESPN 630 AM and the ESPN 630 app.
You can hear Bram along with seven-year Washington linebacker London Fletcher as part of the Washington media team – joining new Senior Vice President of Media and Content, Julie Donaldson, as a three-person booth for the team's game day radio broadcasts and will take part in various parts of the team's weekly television broadcast programming.
---