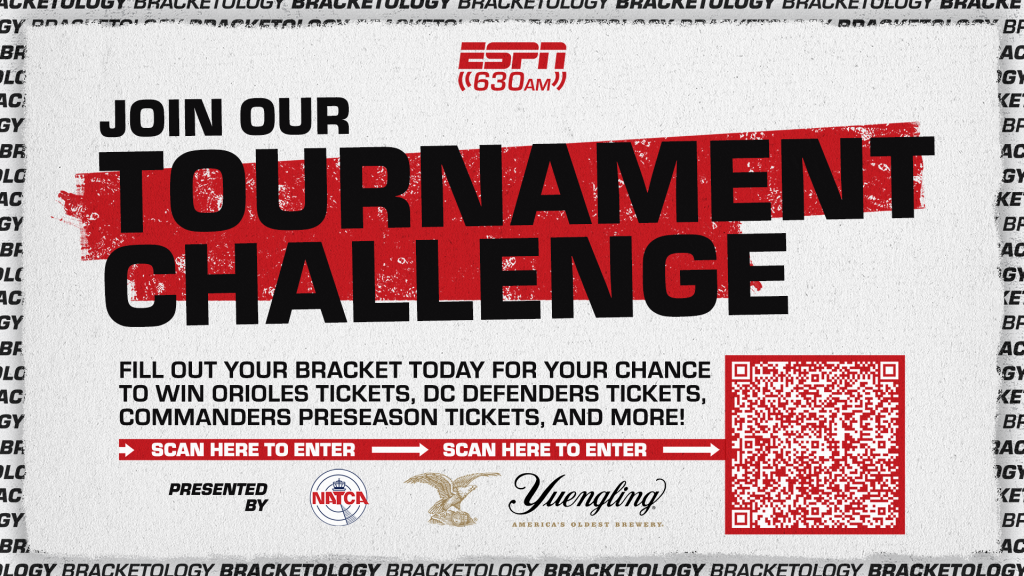 Do you think you've got what it takes to fill the bracket that outlasts all others? Well, tournament season is just around the corner and ESPN 630 is offering you the chance to test that by joining our official Tournament Challenge group, sponsored by NATCA, and Yuengling!
Click here or scan the QR code above and register for free, for your chance at winning Baltimore Orioles tickets, DC Defenders tickets and more!
Teams will be selected and seeded on Sunday, March 12th, and the tournament tips-off March 16th. So be sure to check back into the group to see how your bracket stacks up against other listeners and our hosts.